Mandarine, Blood Oranges, and Lemon caramelised marmalade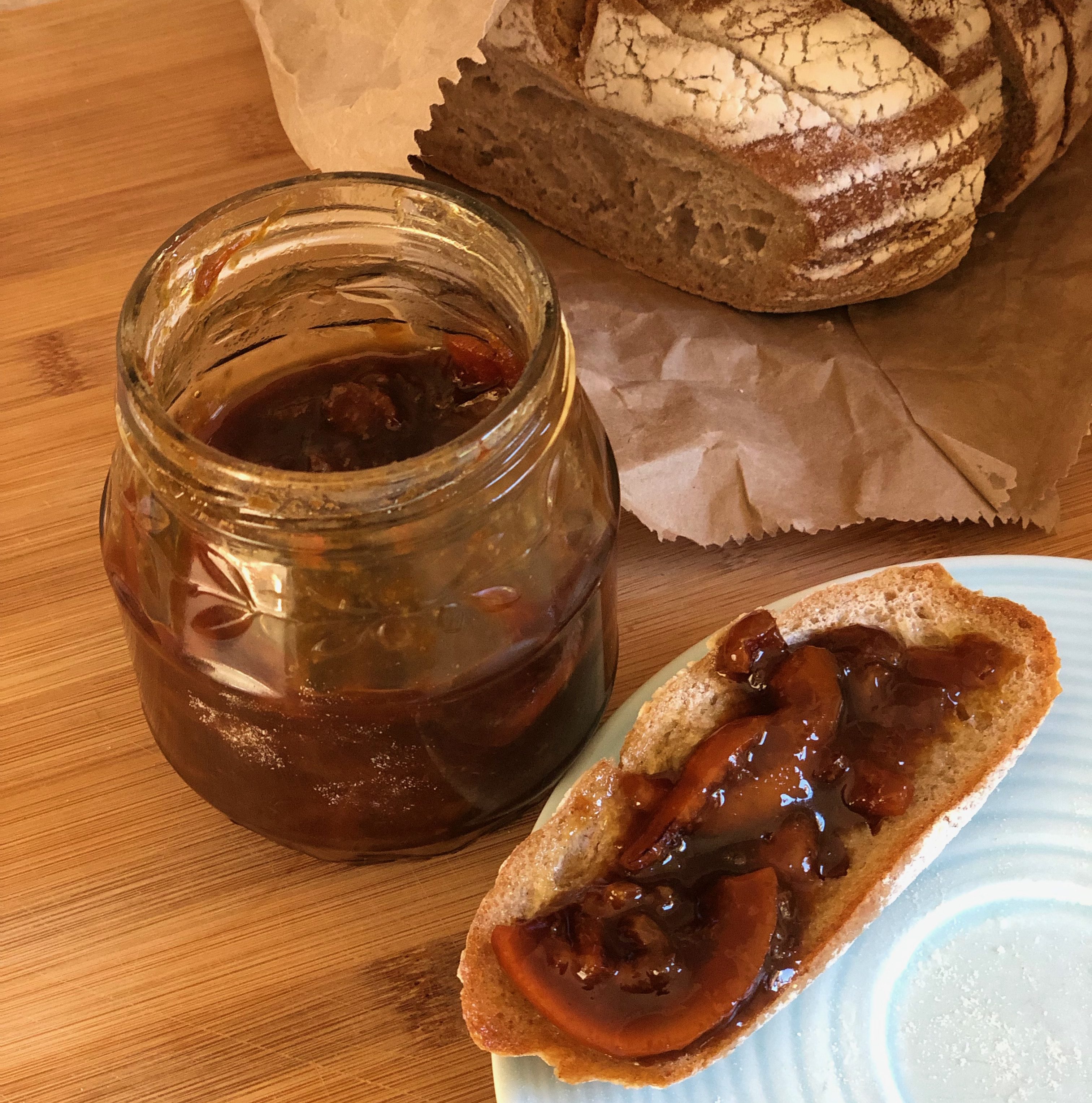 So this didn't start as a "caramelised" type marmalade. But that's how it ended 🙂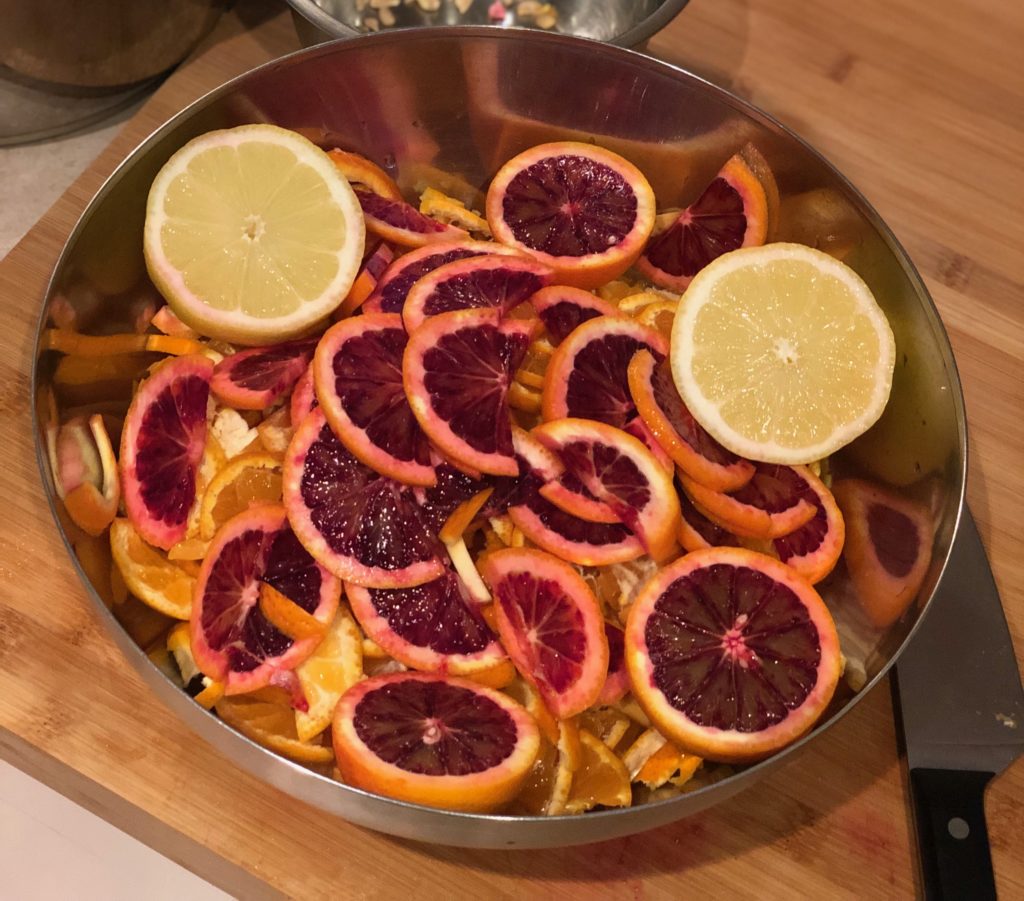 Mandarine, Blood Orange, Lemon marmalade
Equipment
Heavy base pot

2 bowls

a piece of muslin
Ingredients
1.2

kg

Mandarine

( many mandarines…)

230

g

Blood Orange

( 4 medium size oranges )

444

g

Lemon

( 2 large lemons )

200

ml

water
Instructions
Preparation. Knife Skillz test…
Slice a mandarine in half, then slice in half again.

Slice each quarter in approximately 5mm slices.

Move each pip to one bowl, and the fruit to the other one.

Repeat with all the fruits.
Isolating the seeds to harness the pectin
put all your seeds in your muslin. Tie in a small bag. I tie mine in a way that leaves a long end, which I can then block between the pot and the lid, so I dont have to fish for it later.
Cooking phase one. The fruit.
In the large pot, add all the fruit.
---
---