Morning Sourdough Waffles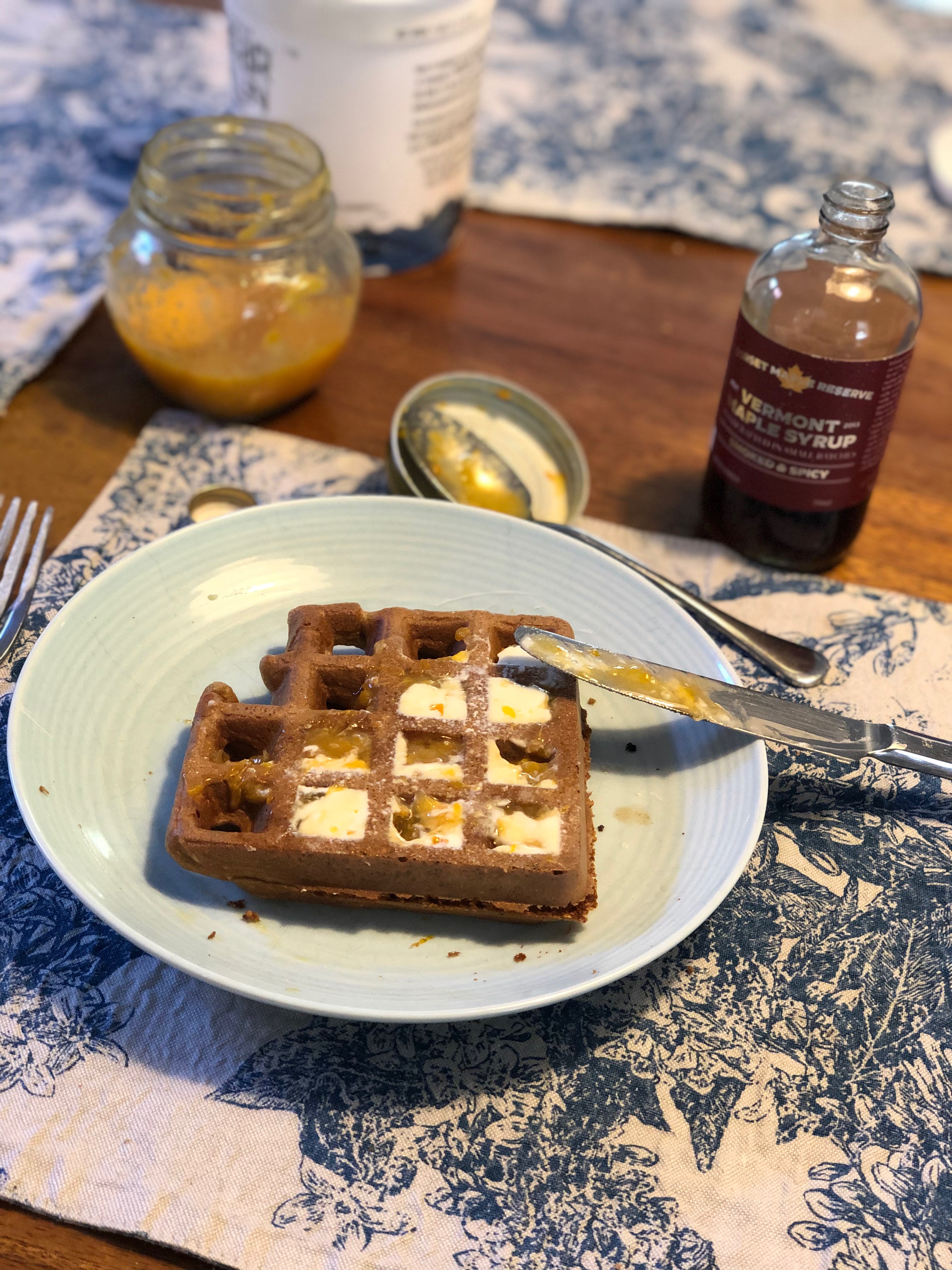 I never discard my starter. I keep it in a jar, in the fridge, with minimum feeding so it doesn't go bad*.
I also LOVE waffles. And I'm proud to say I've managed to get the kids into waffles as well. Although you know you're overdoing it when the reaction to "Anyone for waffles this morning? " is a lame … "sure dad". But nevertheless in these situations I press forward and make some crispy squares! Lots of them.. They do freeze very well.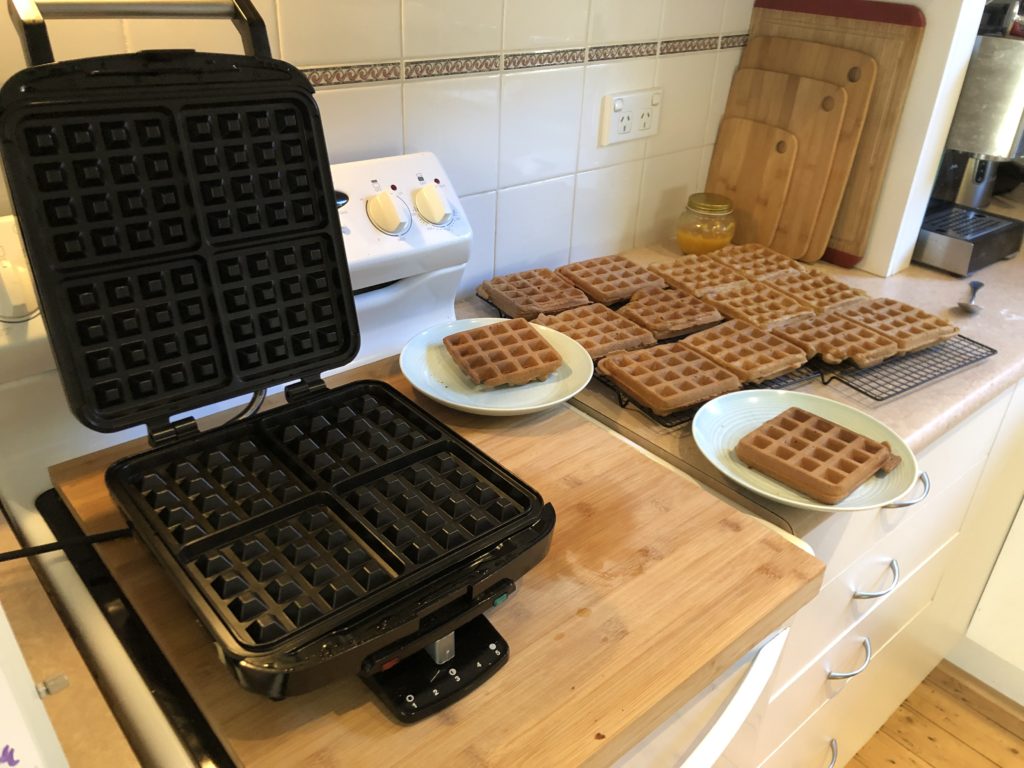 Enjoy!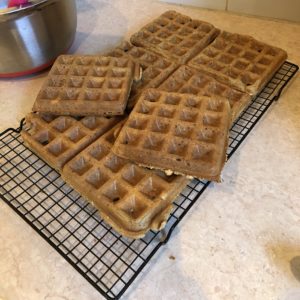 Morning Sourdough Waffles
Ingredients
450

g

sourdough starter

0.5

cup

buckwheat flour

0.5

cup

bakers flour

0.5

cup

rolled oats

2

eggs

1

tsp

vanilla essence

1

tbsp

light olive oil

2

tbsp

rapadura sugar

1

tbsp

baking soda

1

cup

milk
Instructions
Mix the flours, oats, sugar in a large bowl

Add the eggs, vanilla and half the milk. Mix together until combined.

Add the sourdough starter. Mix well, use the leftover milk to get to a smooth-ish concistency. Don't freak out if it's not perfectly smooth. Just make sure you dont have clumps of flour.

sprinkle the Bicarb. Stir well, sprinkle the rest, and stir very well. Now you should start to feel the batter getting lighter.

You can let the batter rest. Or just cook it if like me you have hungry kids running around asking when it's going to be ready …

When cooking waffles, the amount of batter varies a lot depending on your waffle iron. Size, temperature, power make a massive difference. In this one ( which is maybe the best I got – and I went through 4 I can remember of ) I can adjust the heat, the small mounds are almost at a square angle, the lip around the cooking plates avoids almost all spills. I really rate it!

If you have a smaller one, you might need to flip your iron. if it doesnt seal when you close it, then the batter will try to run out instead of filling all the gaps. If that happens to you: FLIPPING is the answer

Enjoy with your favorite toppings. Yoghourt, marmelade and golden syrup works well for me.
Notes
The magic of baking soda and sourdough starter. The Baking Soda adds lightness (I say that a lot, and get sh*t for it 🙂 ). You need to add the Baking Soda last to not lose any of the fluffiness in your batter.
---
---